CTOR developed a large network of international academic collaborators conducting animal research and clinical trials in areas of interest for CTOR. These collaborations are helping orthodontists around the world change the way they practice our specialty.
Ada Cavalcanti, DMD, MS, PhD,
is the leader of a Cell Adhesion Group at the University of Heidelberg, Germany. As an orthodontist and biologist, her research focuses on the role of extracellular matrix in the regulation of cell migration, mechanotransduction, osteoblast differentiation and function. She has trained CTOR members in the use of nanopatterning surfaces in studies of osteoblast adhesion and migration.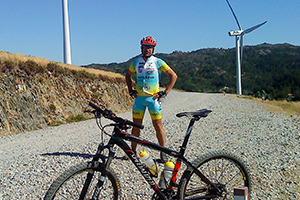 Serafim M Oliveira, BS, MS, PhD,
a biomedical engineer with an interest in bone biology, is currently a faculty member at Instituto Politécnico de Viseu (IPV-ESTGV), Portugal. Serafim did part of his PhD work at CTOR laboratories in collaboration with the University of Porto, Portugal. He currently directs a research group in Biomechanical Engineering at his university, and continues to work closely with CTOR fellows in supervising work on mechanical stimulation of alveolar bone.
Juan Pablo Gomez Arango, DDS, MS,
is Director of Orthodontic Biomechanics at the Universidad Autónoma de Manizales, Colombia. As part of the Orthodontic faculty and INSAO research group, his efforts are centered on the application of 3D and Finite Elements tools in the understanding of the biomechanics of different orthodontic tooth moving systems. He is currently collaborating with CTOR fellows in research projects concerned with the biomechanical and clinical aspects of accelerated tooth movement.
Julia Harfin, DMD, PhD,
is Chair of the Orthodontic Program at Maimonides University in Buenos Aires, Argentina. A periodontist and orthodontist by training, she has a keen interest in bone remodeling. Dr. Harfin and her department are part of CTOR's multicenter clinical research trial on the use of osteoperforations to accelerate orthodontic tooth movement. The main clinical trial on the use of this minimally invasive technique to speed up orthodontic treatment was completed and published in the November 2013 issue of American Journal of Orthodontics and Dentofacial Orthopedics.
Conchita Martin Alvaro, DDS, MS, and Jose Antonio Alarcón, DDS, PhD
Conchita is Assistant Professor and Vice-Dean for Research at Universidad Complutense de Madrid, and Jose is Assistant Professor of Orthodontics at the University of Granada.
These Orthodontists / scientists investigate masticatory muscle physiology and neuromuscular activity in different malocclusions. They have been collaborating with CTOR in clinical studies exploring the role of cytokine activity in accelerated orthodontic tooth movement in humans. They are both practicing orthodontists and dedicated educators.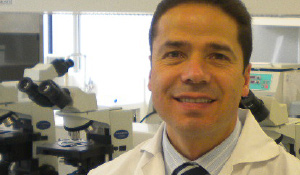 Jorge Rey, DDS, MS,
leads a Bone Research groupat Pontifica Universidad Javeriana in Bogota, Columbia. As an orthodontist he is particularly interested in the biology of tooth movement and mechanical and electrical signals regulating mesenchymal cell differentiation and bone formation.